Re-launch of Clarendon Thoroughbred Racing
With Syndicates and Racing Clubs growing in popularity there is no better time to publicise Clarendon Thoroughbred Racing. There are many things lined up for this exciting new time with Clarendon Racing and there's no better time to get involved. With an all inclusive share from as little as £4000, racehorse ownership and inclusion has never been cheaper and easier.
I believe there is a lot to get out of being part of a syndicate that many people don't know about – with anything and everything handed to you on a plate, all-inclusive means all-inclusive. You can sit back an enjoy exclusive events, hassle free days at the races, the flexibility to visit your horse/the yard at any time, and so much more, all whilst the admin and boring complicated paperwork is taken care of for you.
There is more information on the Bethell Racing website under the Clarendon Racing heading and more will be added as we build up this Syndicate into the public eye. Please also feel free to contact office@bethellracing.co.uk / 01969 640360 to find out more.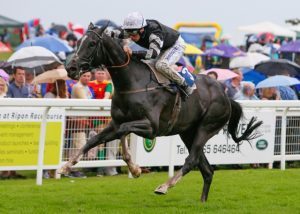 To start our big push we have refreshed the old facebook page so go check it out, like and share.
https://www.facebook.com/clarendonthoroughbredracing/