Promising Performances' on Debut!
Khurumbi and Swinton both made their mark on debut showing extremely encouraging starts to their careers'.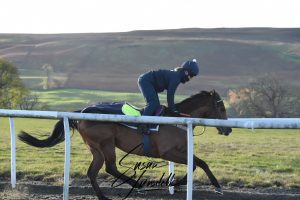 Khurumbi (half sister to Bethells' Stable Star MossGill) represented herself with a very feisty attitude, a proven family trait. To be expected on her first racecourse performance she showed signs of greenness, however her acceleration and determination right to the line did not go unnoticed. Responding like a professional to a tap down the shoulder from Rowan she continued to quicken, finishing the race strongly.
This was exactly what we had hoped to see on her debut run and the same can be said for Swinton.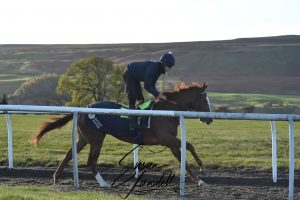 Swinton with his laid back attitude demonstrated that he saves his energy for when it matters most, he's not silly! Swinton was sharp out of the stalls, traveled nicely, finishing the race strongly. Overall he ran a very encouraging race.
Much excitement is in the air after these debut performances. We wish all shareholders the best of luck with these two horses.
Mr Bethell has informed us that he does have shares available in a beautiful Make Believe X Majestic Dancer Filly. She is from the family of Belardo and many other champion 2 year olds, she is one not to be missed! It would be great to have old and new shareholders joining the affordable Clarendon Syndicate. If you would like more information in the Filly for sale please do not hesitate to contact holly@bethellracing.co.uk.