CHILLINGHAM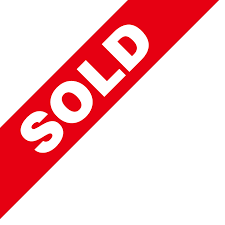 CHILLINGHAM
We have purchased a bay colt by Ulysses out of an Invincible Spirit mare Last Jewel. He is from the direct black type family of Profound Beauty. He was a beautiful horse, who moved very athletically, and he had plenty size and scope for the future. He was bought from the Breeders of Moss Gill and they highly recommended him. In a normal year this colt would probably have made £80,000- £100,000. However, the year we are in there is such value in the horse market, from the middle to lower end. I strongly believe this colt represents fantastic value for the price we paid for him. He reminded us a lot of Penhill, he looked to me like a "traders" horse. One that in a couple of years' times, we might be able to flip for a substantial profit to either Australia or other countries.
He is by the first season sire Ulysses who is by Galileo and out of an Oaks winner in Light Shift, he was a multiple group one winner, winning the Eclipse and the Juddmonte International. He is a stallion who is bred to do the job, and everyone seems to be raving about his stock, so we are delighted to be able to purchase this colt.
He is out of Last Jewel who is an Invincible Spirit mare and they need no introduction, the success he has had as a broodmare sire is phenomenal. A horse who is bred on a similar cross to this colt is Desert Encounter who's highest original rating was 120 when he was at his peak, and there are many others with Official ratings over 100. Last Jewel is from the family of Profound Beauty who was a multiple GSW in Ireland and he is from the close family of Royal Diamond who won the Irish St Leger.
To round this up, I think we have found great value in this market, where it has been strong, and I am delighted to be able to introduce you to this fantastic colt. I think there will be a lot of fun to be had with him, especially with £20,000 Book 1 bonus up for grabs next year.